Put Our Expertise To Work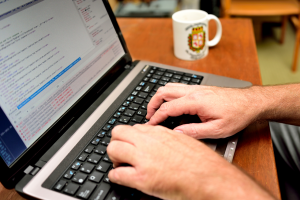 Technological change is both continuous and rapid. While it is not possible to be an expert at everything our technical expertise spans decades and many different disciplines. We draw on this broad experience when choosing the best way to advise our clients and to solve their problems. In many cases, we will have tackled the same or a similar issue before. And when something new turns up we usually have a good idea where to start or which expert to ask.  
Businesses large enough to have their own IT departments can have a competitive advantage over a small business with an employee whose "part-time" job is technical support. We would like a chance to provide you with the level of support and attention you would expect from your own IT staff.  Below is a partial list of the areas where our expertise can be put to work for you.
Hardware 
Linux & Windows Servers
PC & Android Media Players
Network Attached Storage
Firewalls, AP & Firewalls
PCB Prototypes
Microcontrollers

Programing 
C/C++

Python

PHP

Javascript

.Net Framework

VBScript
Web / Internet  
Apache
HTML/ HTML2/ HTML5

XML 

JSON

Lamp Stack

WordPress
Digital Signage 
InfoChannel
InfoChannel Designer
Scala InfoChannel 5
Scala Enterprise
IAdea SignApps
IAdea Adfotain
Content Creation
Video
Photography
Photogrammetry
3D Modeling
Camera Mapping
Visual Communication
Media Applications
The Gimp
Inkscape

Blender 

Vegas Pro
Sound Forge
Darktable